"I'm Daredevil. Not even god can stop that now."
Have you ever seen Daredevil on Netflix? If not, and you don't mind a bit of gore, watch it, it's ace! Charlie Cox (Stardust) absolutely smashes the role of Daredevil/Matt Murdock and when Netflix announced there was going to be no season 4 - the public too to petitioning... Netflix backed down, season 4 is in the making... and I believe Charlie Cox has appeared in the new Spider-Man movie as Matt Murdock... He's not done yet! 

Season 4 announcement inspired artwork from the brilliant Netflix series for your office wall, bedroom or man cave.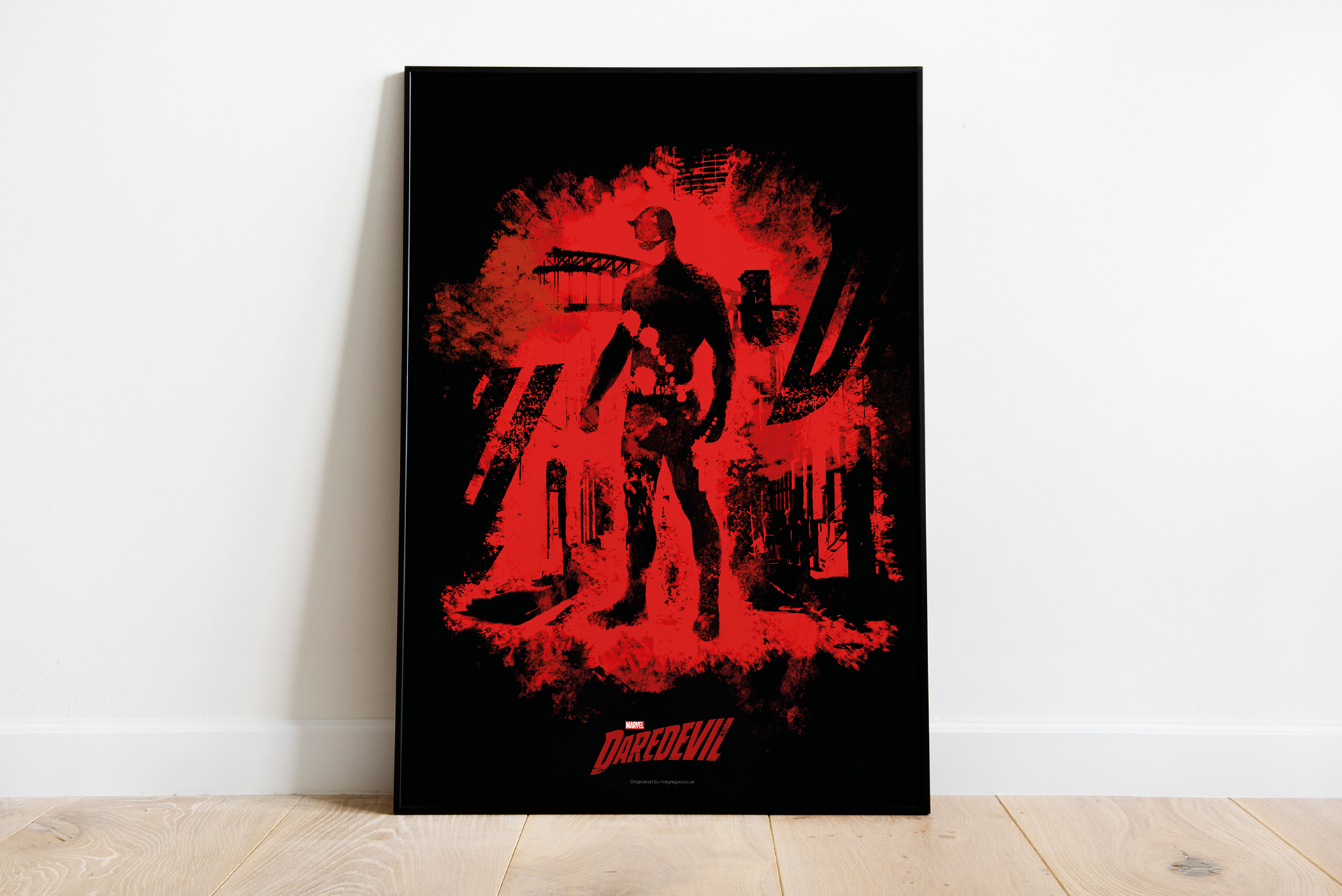 Printed to any 'A' size, A4, A3, A2, A1.
Email for prices or if you'd like this design on something else, with the reference 'DD'.