Love Back to the future, or know someone who does? Why not treat them to this one off retro custom artwork piece, perfect to take pride of place on any office wall, bedroom or man cave. You will not find this ANYWHERE else, because I made it. It started life as a vector illustration, then photoshopped to within an inch of its' (and my macs) life.

Featuring the unforgettable scene from Back to the future II, where the iconic Delorean, racing to 88mph down the main street in 1955 right next to the famous bell tower being struck by lightning sending Marty back, to the future.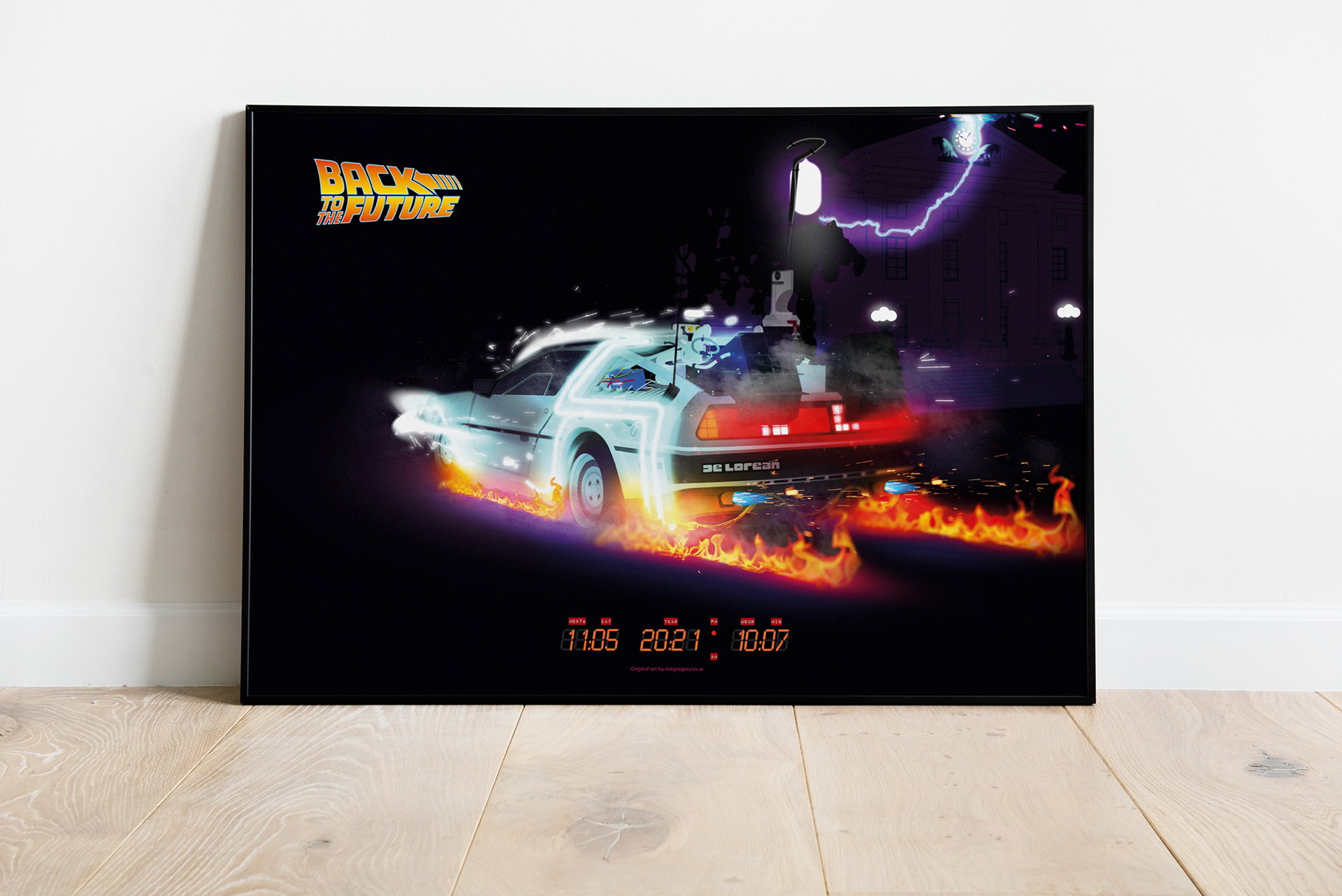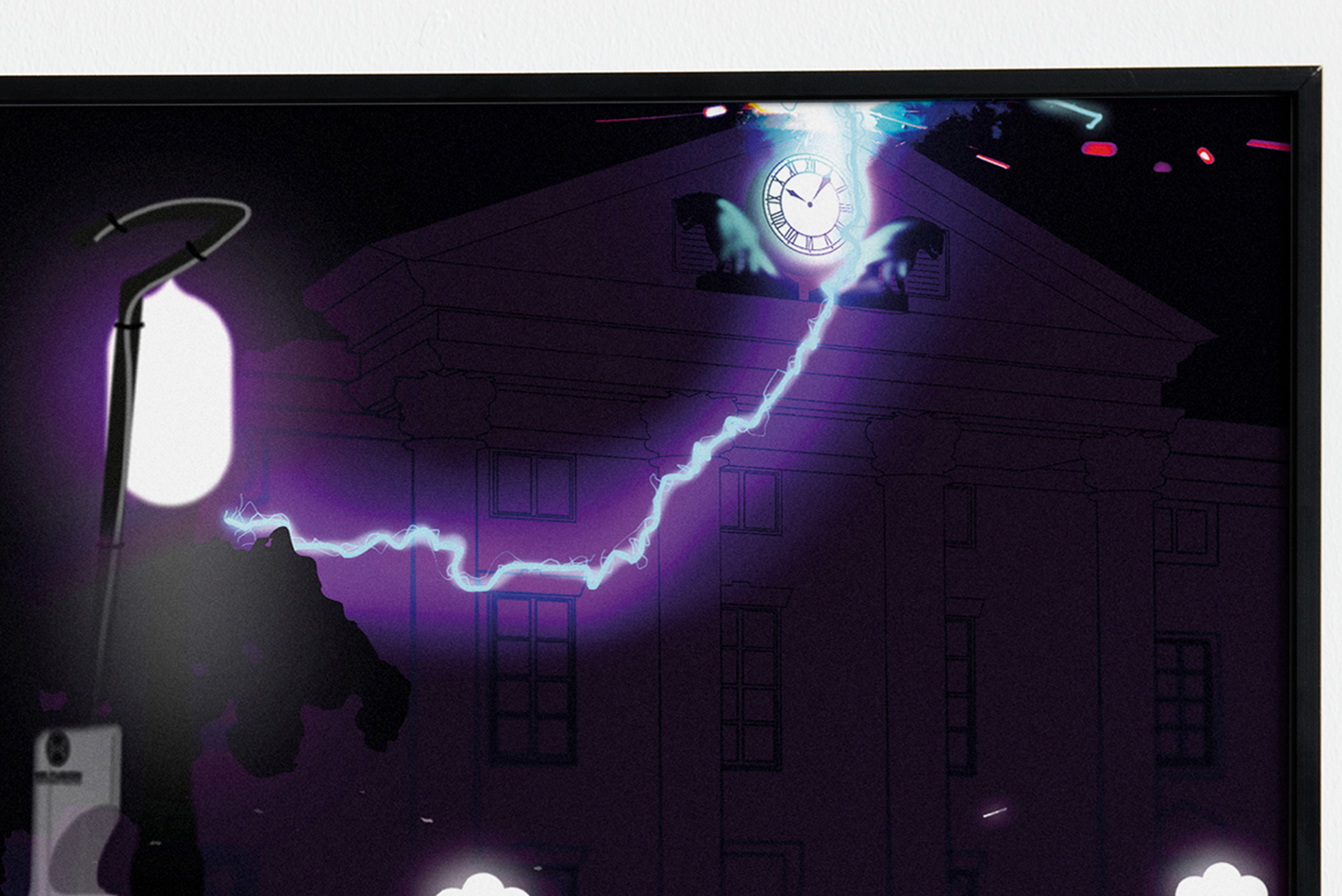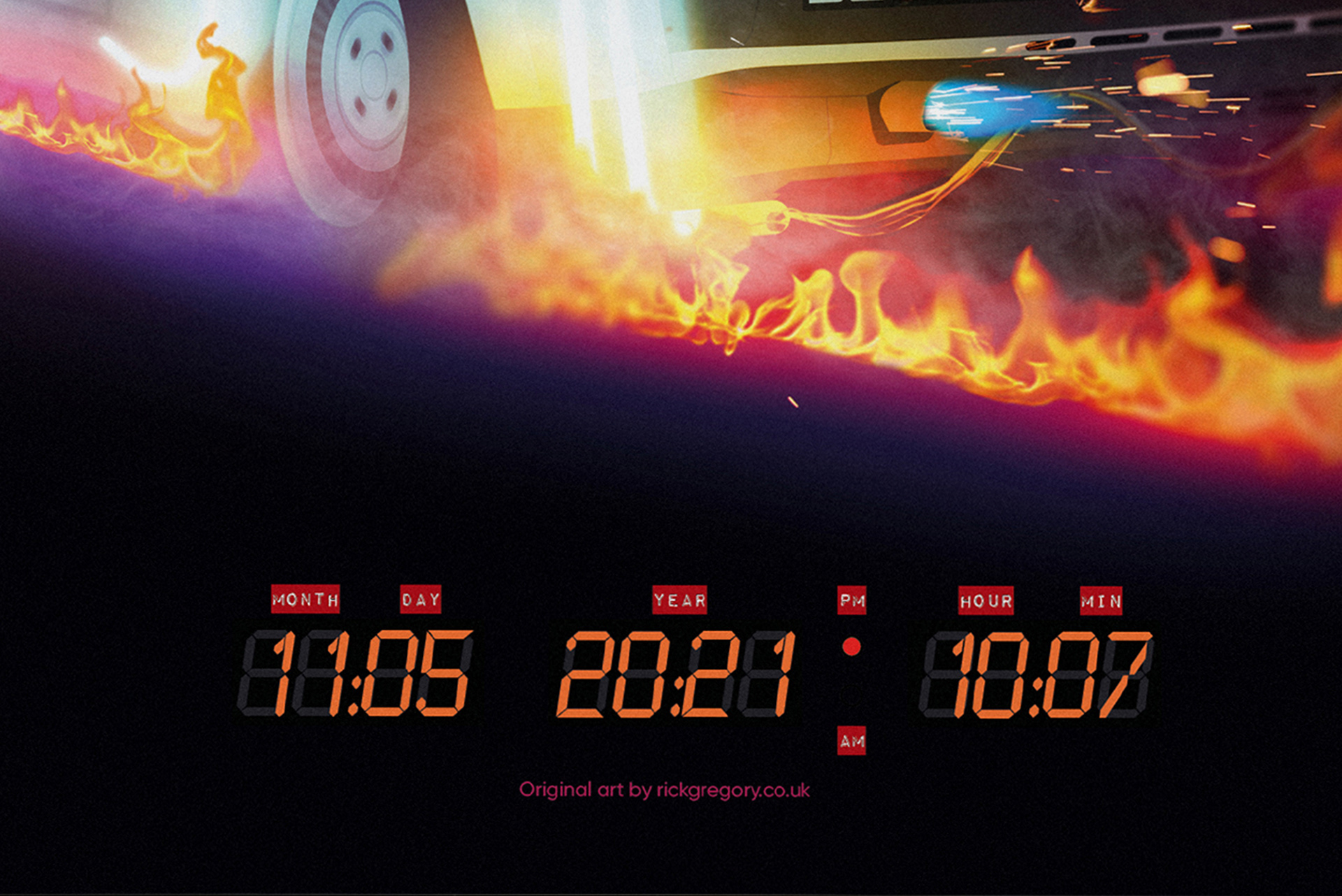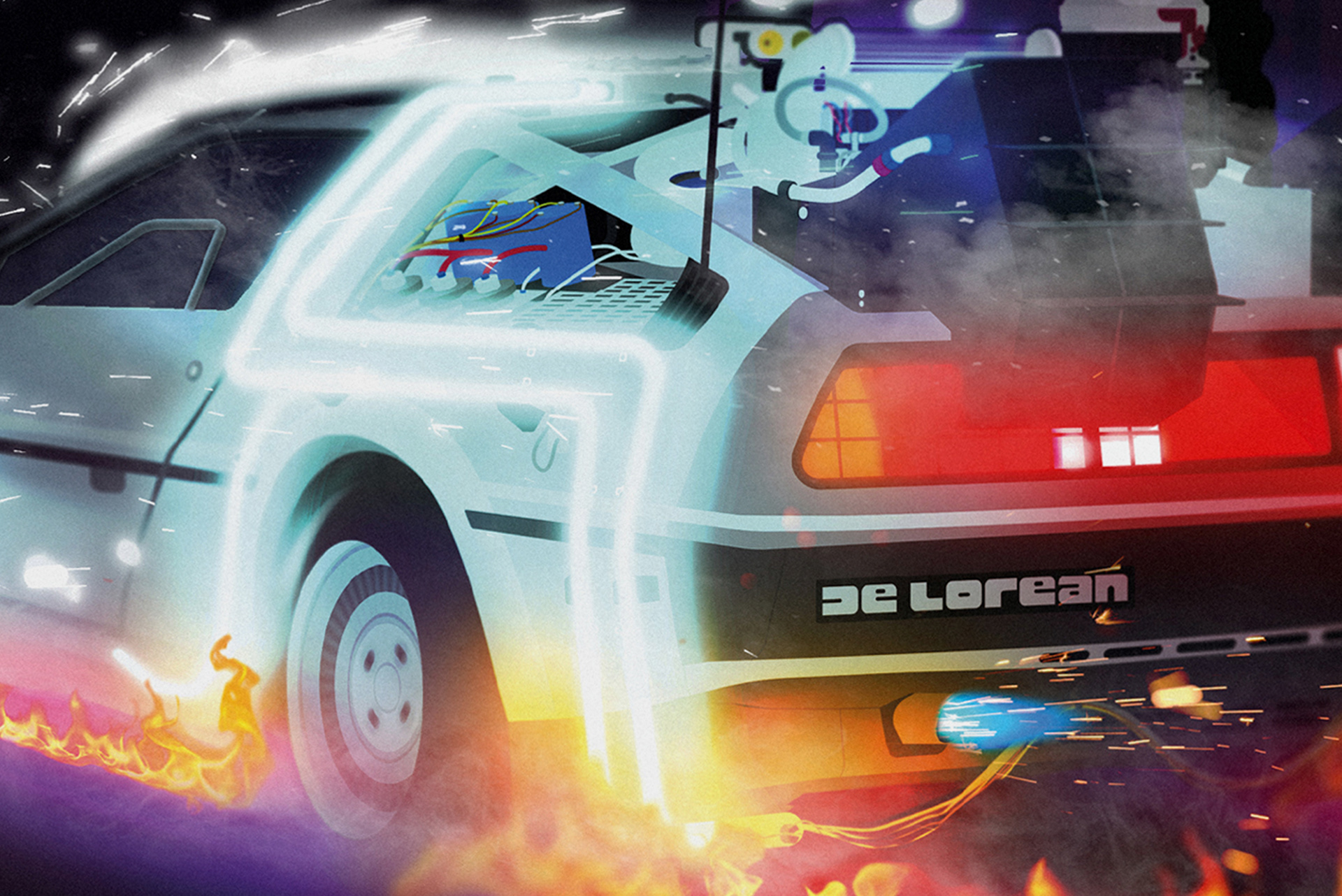 Customise artwork with a birthday, anniversary or any other special date.
Printed to any 'A' size, A4, A3, A2, A1.
Email for prices or if you'd like this design on something else, with the reference 'BTTF'.