You're going to need a bigger boat!
1975 was a fantastic year for film and there's no better way to remember iconic movies such as Steven Spielberg's JAWS starring Roy Scheider, Robert Shaw and Richard Dreyfuss, than some amazing fan art you can hang proudly on any office, bedroom or man cave. This artwork brings to life the moment Quint, Hooper and the Chief have a face to face out at sea with the massive predator, with the quote 'You're gonna need a bigger boat'.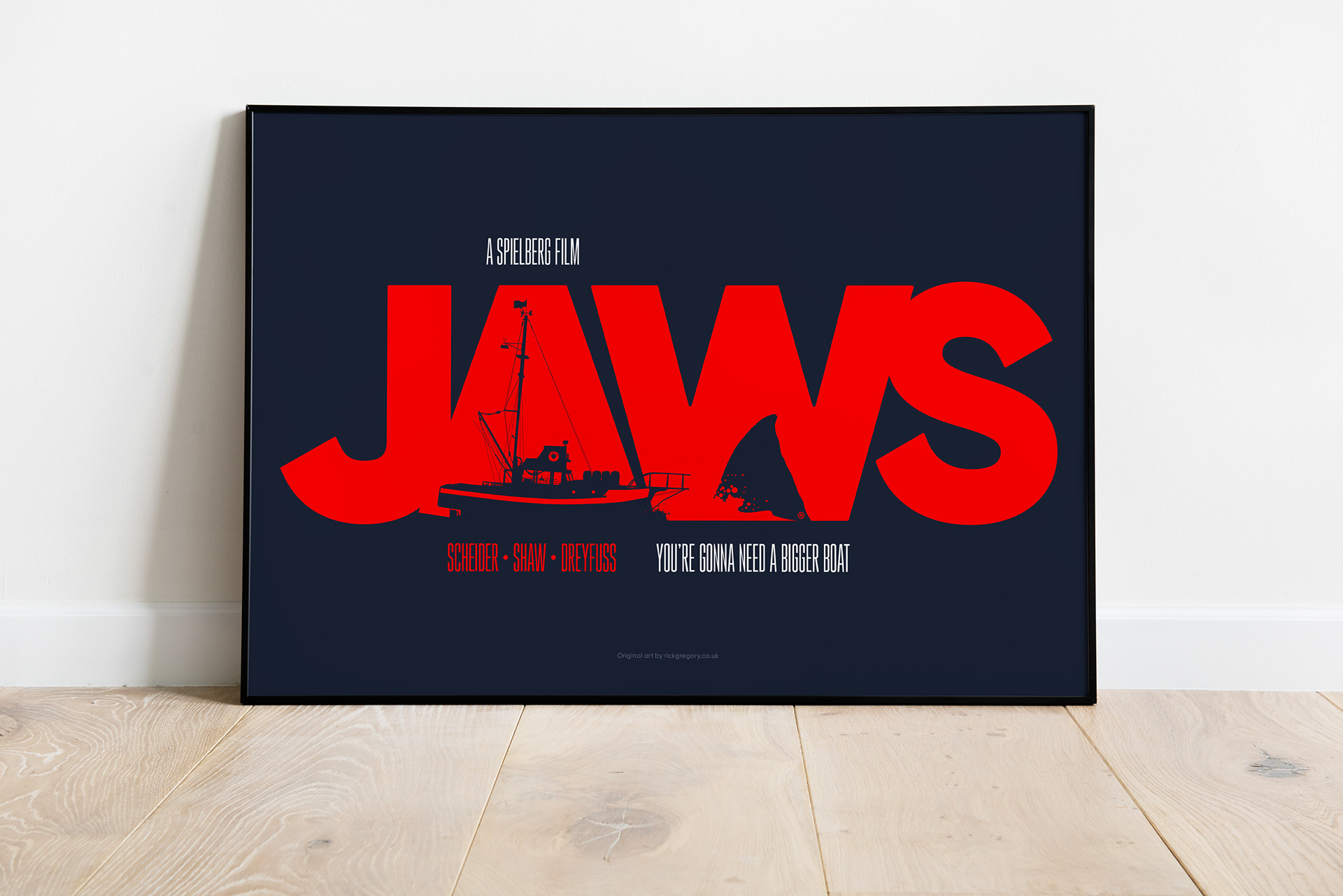 Printed to any 'A' size, A4, A3, A2, A1.
Email for prices or if you'd like this design on something else, with the reference 'JAWS'.